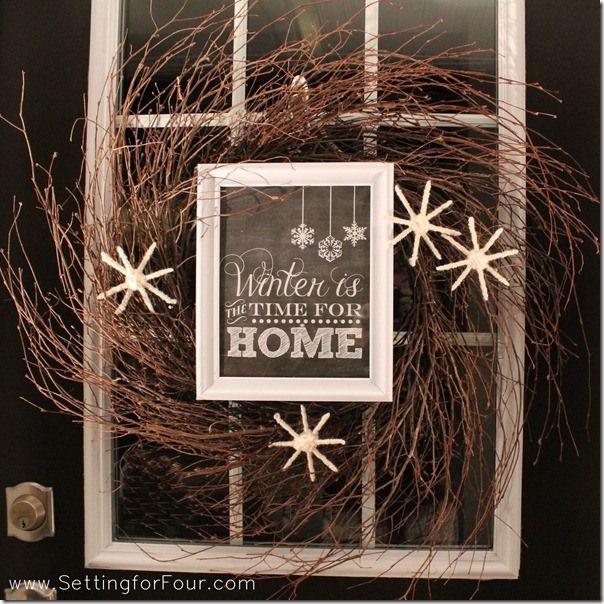 The Danish have a fantastic word – 'hygge' (said a bit like 'hooga') – that means comfort and coziness.  But not just physical comfort. It also means 'the art of creating intimacy'; it is comradery, comfort and contentment bundled into one.  Sound good?  Yes?  Then let's take 'hygge' as our inspiration for decorating this January!
The magic and the madness of the holiday season are past. Our homes are de-decorated and often feel bare. Time for hygge. Let`s treat ourselves to intentional coziness and intimacy. Let's do it with no other purpose than wallowing in home and with no other people in mind than us.
So here are three of our favourite ways to celebrate (not try to "beat") winter.  Click on each picture to visit our 'January Decor' Pinterest board for some more fantastic inspiration photos.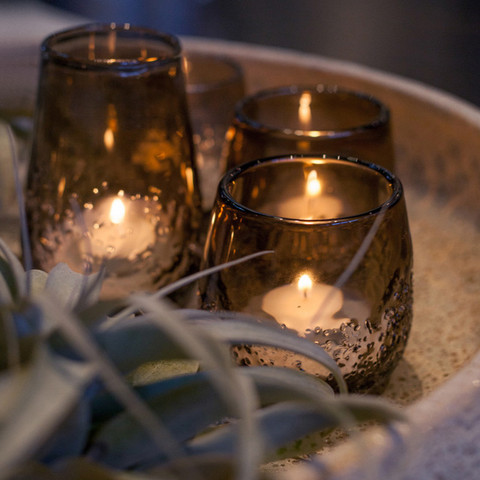 Image by 18Karat
1.  Wait!  Don't put away your sparkles and white lights! Keep your snowflakes, icicles and shiny balls on your mantle and tables, in your bowls and baskets .  And keep your candles - everywhere. In fact, add MORE! January needs low, snug lighting more than any other month. Move an extra lamp into the room where you spend your evenings.  Set your flameless candles to turn on before you get home from work. You'll find yourself looking forward to sundown.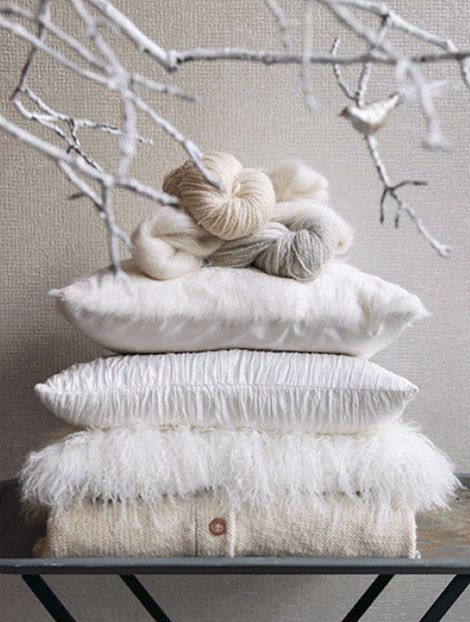 Image found on Pinterest
2. Throws and cushions take on a larger role in January décor after the holiday dazzle is gone. But move them somewhere new.  Layer different blankets at the end of each bed: plaid, cable knit, sheepskin, sherpa - anything goes. If you can't stand moving decorative cushions off your sofa or bed every day, pop them in a basket on the floor where they are still visible. Stack a few throws or quilts on a shelf, a wooden chair or the hearth. Bring their texture and warmth into full view.  Stick an antler on top of the stack, and BAM, you're a designer!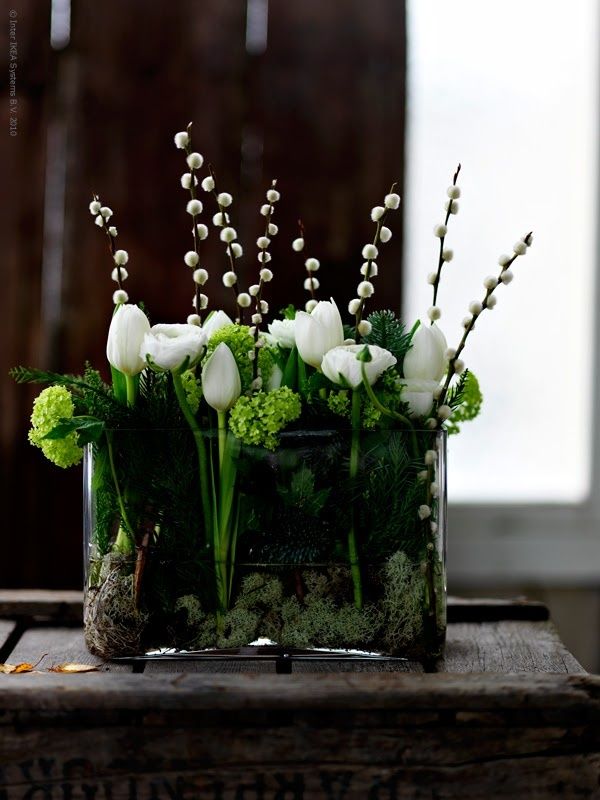 Image courtesy of IKEA
3. Use botanicals, real or faux, to bring life to decor.  Our late winter favourites include twigs, pussy willows, moss, succulents, woody herbs (potted rosemary or sage), and flowers. Ahh, flowers. Not 'in your face' flowers - soft, clean flowers like heather, anemones, white or green orchids, and snow drops. Then move to white tulips and narcissi before spring's brighter colours come into view. ANY combo of the above can be seasonally gorgeous.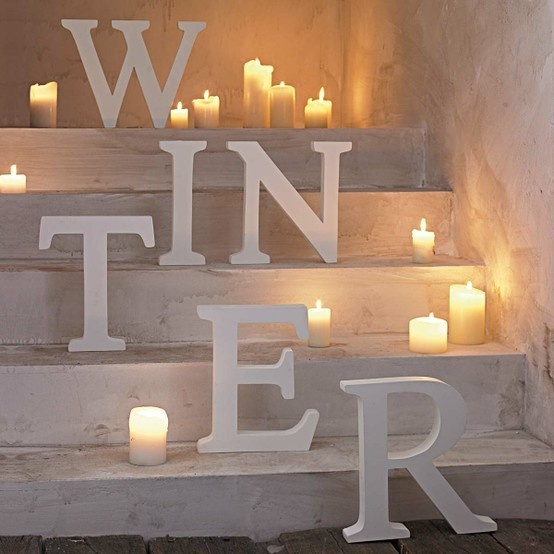 Image courtesy of www.impressionen.de
This is the time when we are most connected to our homes because we most need them. That said, signs of spring will appear soon. Until then, we vote to celebrate - not try to beat - winter. For now, be restful.  Be snug.  Be hygge.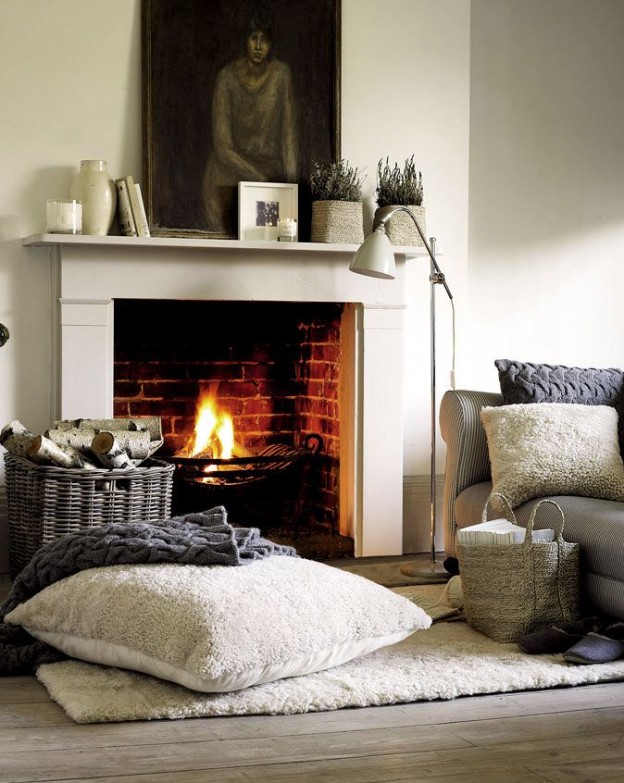 Image found on www.moderncountrystyle.blogspot.ca
Visit our January Decor Pinterest Page for more ideas and eye candy!