Some parts of holiday decorating are a given. A wreath on the door; a tree with lights and ornaments; a centrepiece with candles. But here are a few of our fave ways to reinvent your holiday look and feel.  
1. Mix and match trees - Try mixing styles of decorative trees together on a mantle, shelf, tray or dining table rather than grouping them separately, just to lend a more relaxed look to your decorating this year.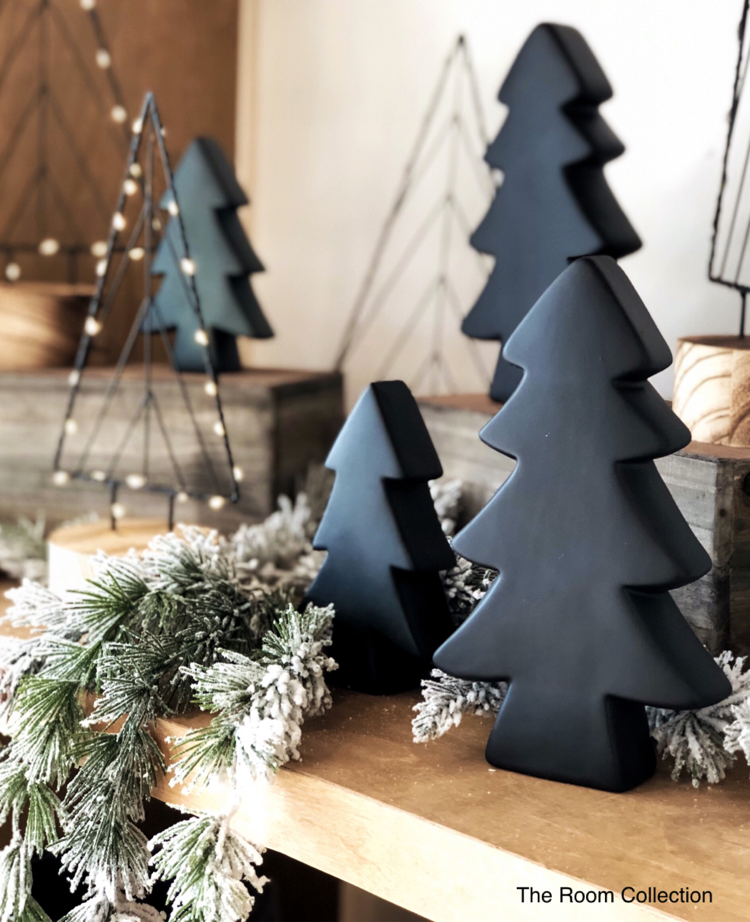 2. Get creative with your tree skirt. A bucket. A basket. A sheepskin. A woven throw. A nicely scrunched piece of felt. The options are endless for stylizing the base of your tree.
3. Reimagine your vessels. Faux greenery, pinecones, twinkle lights and candles can transform any old container. Take that wooden bowl, glass vase, crate, tray or basket and turn it into a seasonal standout. Try using a cutting board as the basis for your table centrepiece. Or place ornamental trees in your hurricane instead of a candle. So many ways to make old things new again! 
Check out our Holiday Arrangements Pinterest board
here
for loads more ideas!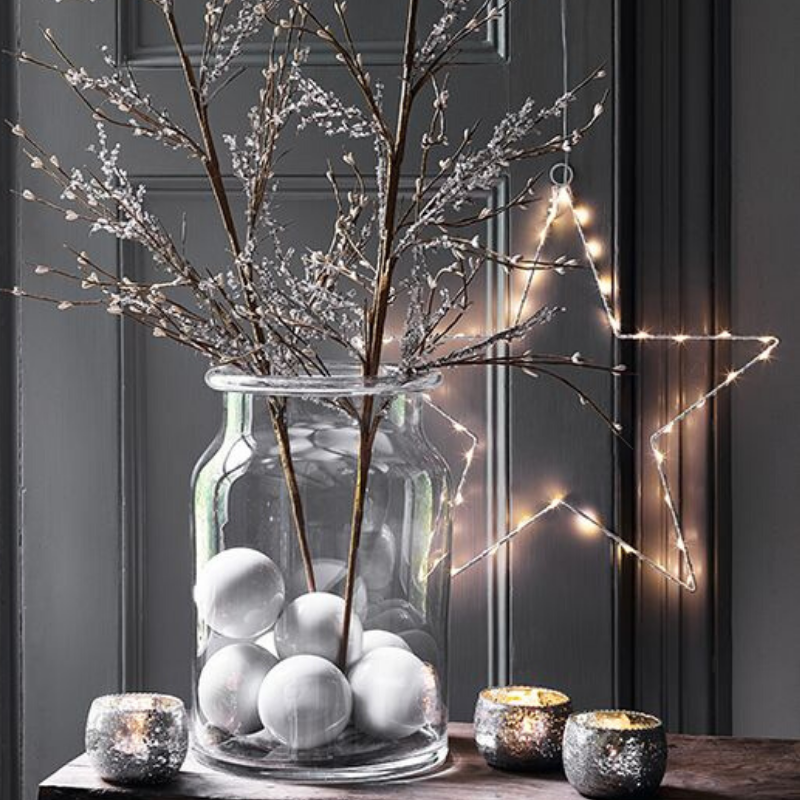 4. Don't forget the bedroom! The master bedroom is often the last room to receive attention. Guests might not see the seasonal touches to your boudoir but YOU will. Put a wreath over the bed, greenery and candles on a shelf, a fur throw on top of your duvet.  Spoil yourself this season.
5. Shelve your extra pressies. Running out of space under the tree? Incorporate your wrapped presents throughout your shelves bringing the festive feels throughout the room. As an alternative, consider wrapping your larger books in holiday gift wrap and stack with usual shelfie flair.