As ever, the 2017 Las Vegas summer buying market was vibrant and stimulating, exhilarating and exhausting.  We scored us (and you) some great new things and we marvelled at many others. Below is our report on some of the fun and funky we saw throughout the show...
1. Tufting and quilting - The tufting/quilting game continues strong this fall. This puffed, stitched look adds textural interest to any room and can look either luxurious or edgy, depending on the material. We love this quilted sofa, which is going into a business reception in Vernon soon!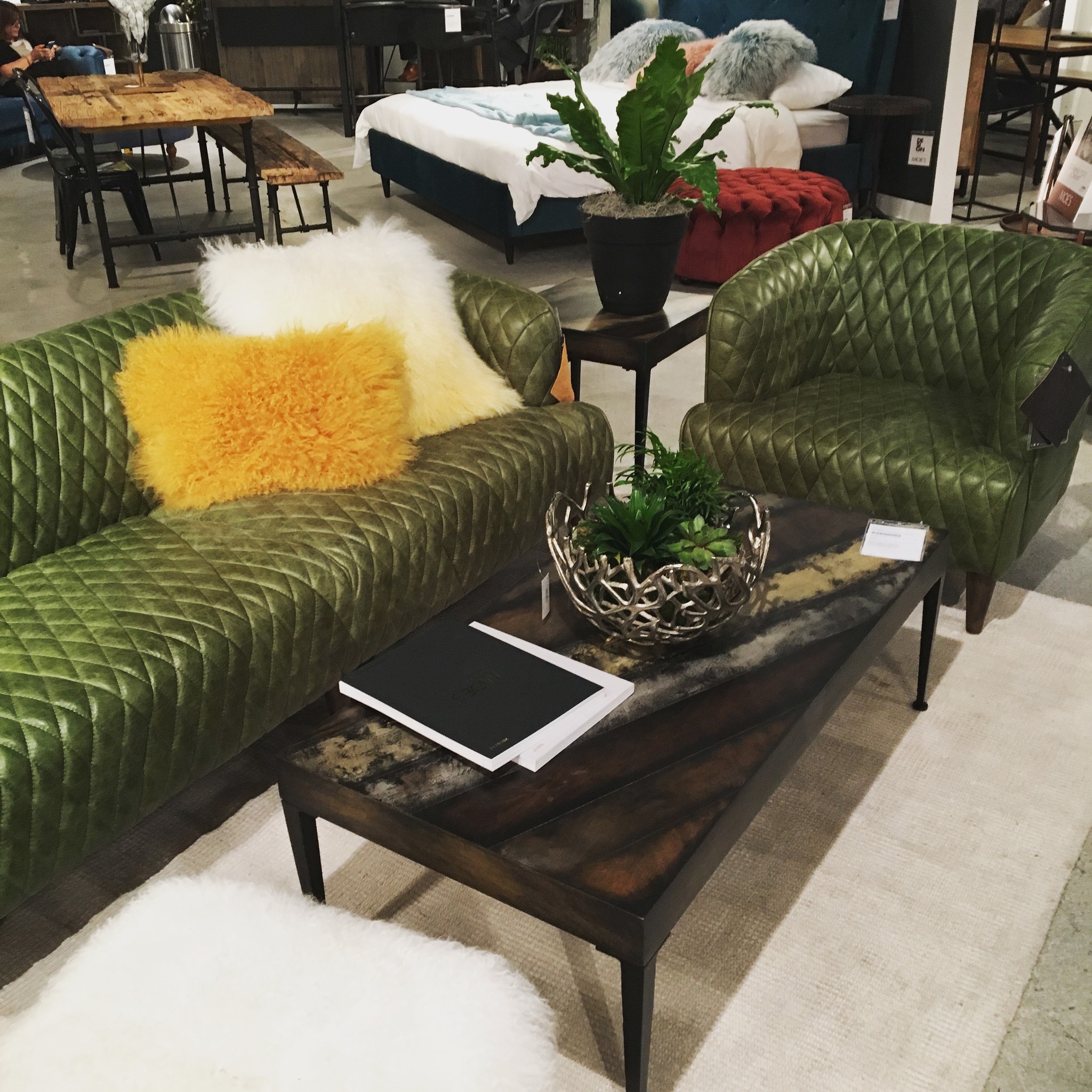 2. Muted Jewel Tones – As with every buying show, you can find almost any colour you look for. But the trend definitely leaned towards jewel tones, and their more muted sisters. Emerald and olive, navy and indigo, ruby and dusty rose – the richness and variety is delicious...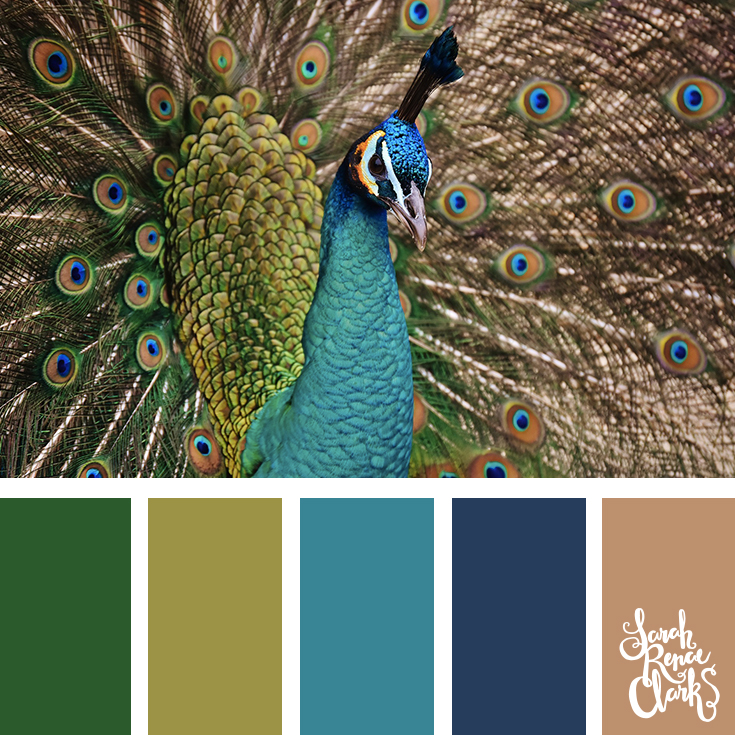 3. Textural Textiles –Textures invite people to touch and connect with a space. As lovers of texture and layering, this trend suits us just FINE. There is such a wide range in available textiles these days and the beauty is, you can mix them all together!  Velvet, linen, fur, hide, macramé – toss them in one spot and let your eyes and hands feast upon them…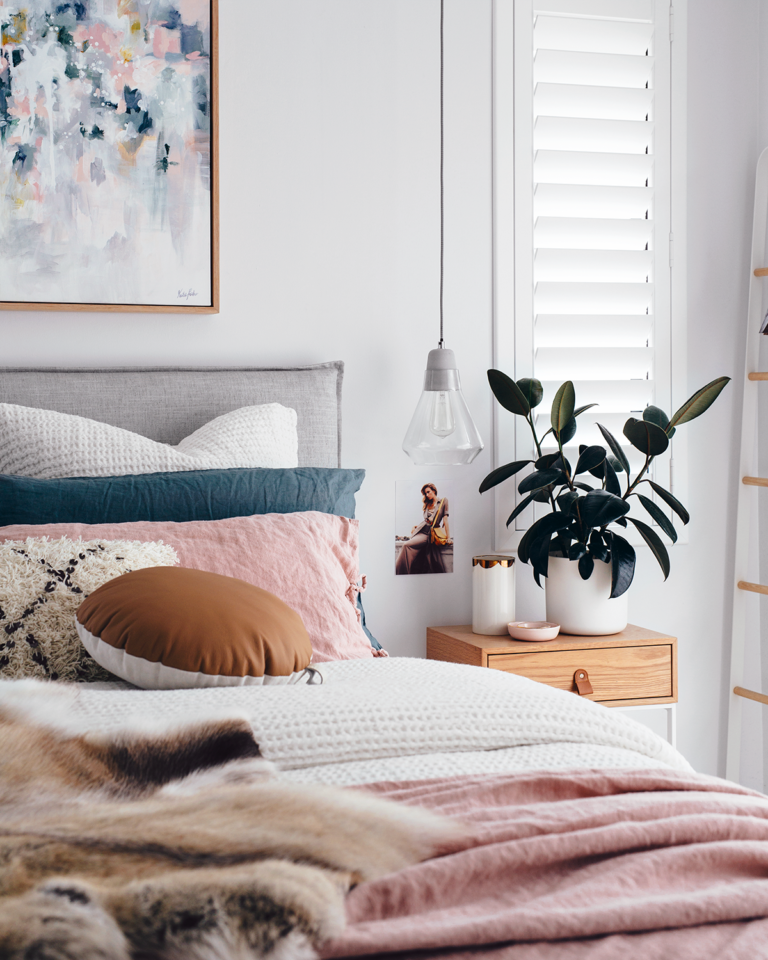 Photo: @oh.eight.oh.nine
4. Green – Pantone named "Greenery" the colour of 2017, but 50 shades of green seems to be more the thang! Green in leather, green in velvet, green in botanicals, green in paintings.  Forest, olive, teal, sea green, lime – you name it. It is a green scene out there…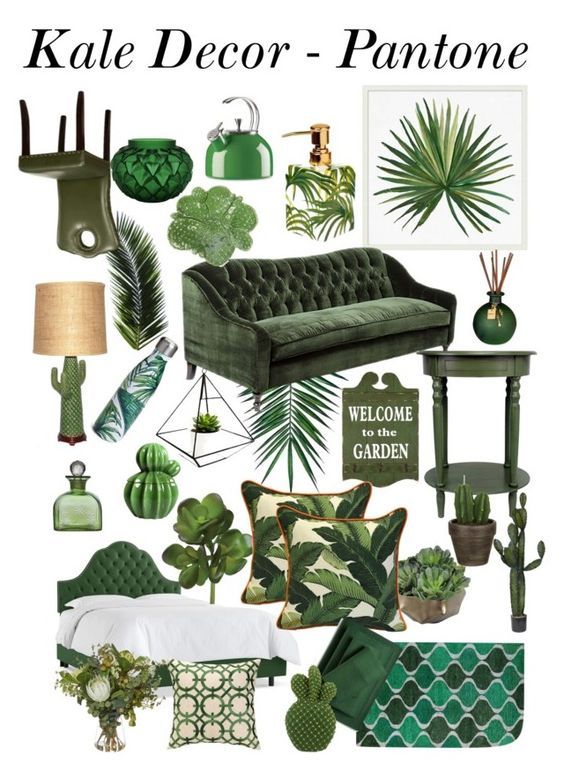 Photo: Pinterest
5. Handmade / Discovered Items – This trend is easy to understand as most people like to personalize their homes with unique and distinctive accessories. Handmade or discovered pieces offer "quirk" and individuality and often have a meaningful origin. Reworked African mud cloth cushions are one such hot item this season (and our order is en route!).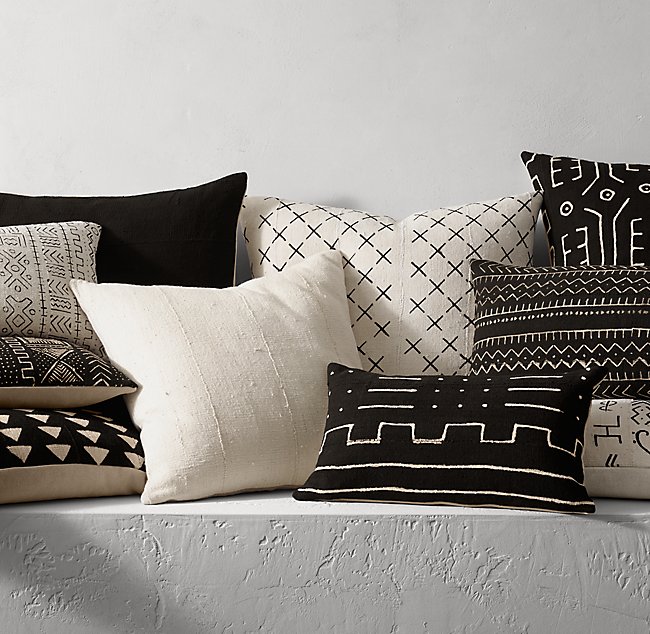 Photo: Restoration Hardware