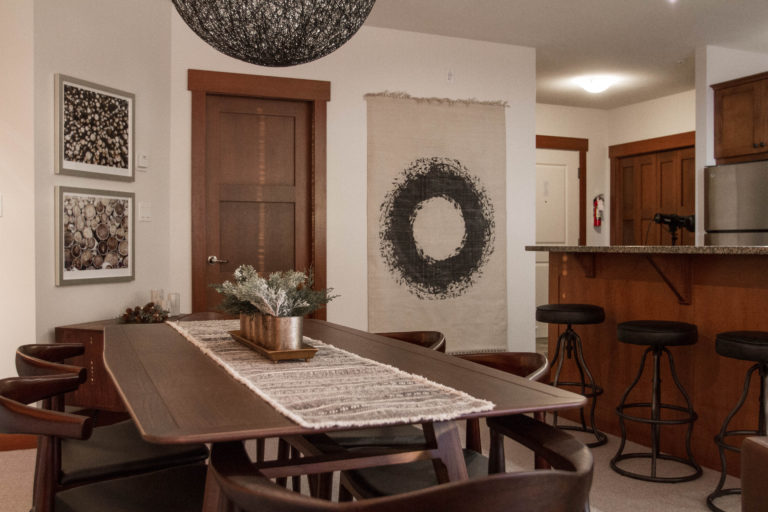 SCOPE: Our clients, an Australian family, had owned and rented out their two-bed Big White condo for 15 years.  They took it off the rental market and wanted to a complete refresh ready for it to be enjoyed by just family.
REQUIREMENTS: Fresh paint (excluding the trim), new wool carpets, some renovations in the closets and create a blackboard wall for writing messages.  Source all new living room and dining room furniture (to seat 7), lighting and wall art, but keep the existing bedroom furniture (except for lamps).  All new 100% linen bedding and locally made alpaca duvets for each bed.
STYLE:  Modern mountain, with a heavy emphasis on texture and comfort; a palette of warm greys and creams; a hint of Mid-Century!
SPECIAL REQUESTS: A black and white gallery wall in the open living space ("Surprise me!" she said).  LOTS of cushions on the uber-comfy sectional. All used furniture and accessories was to be donated to an organization that would get it to families in need (we chose Kelowna Mamas for Mamas). Leave it lightly decorated for the family to spend Christmas hols there.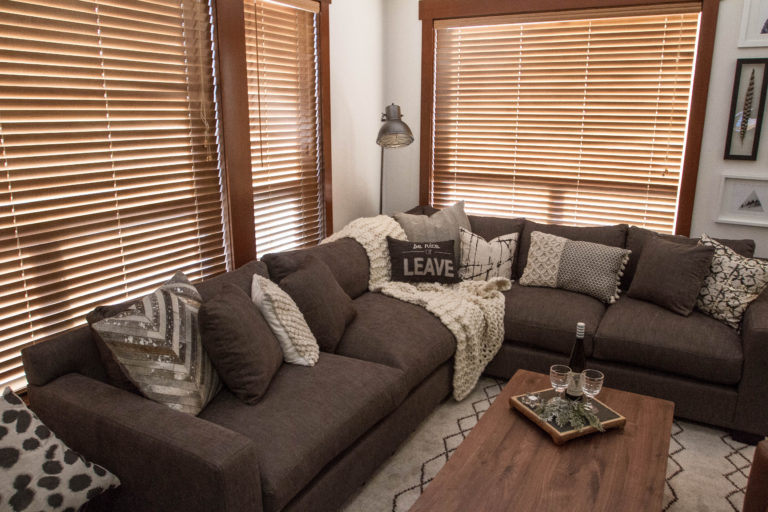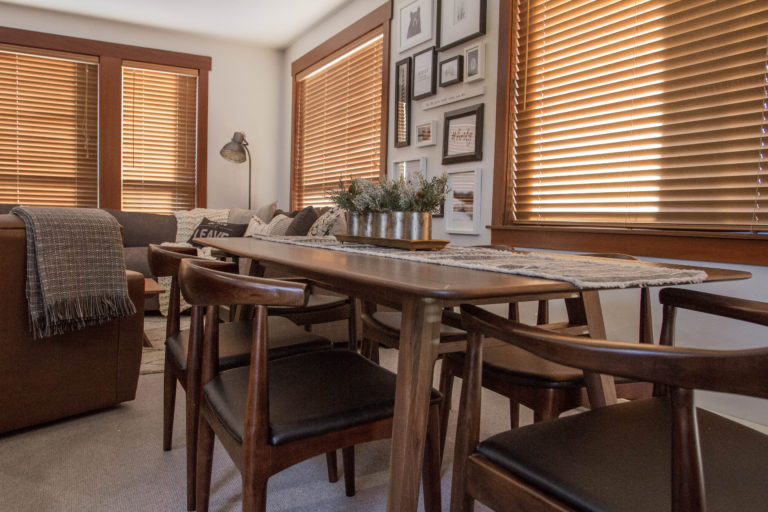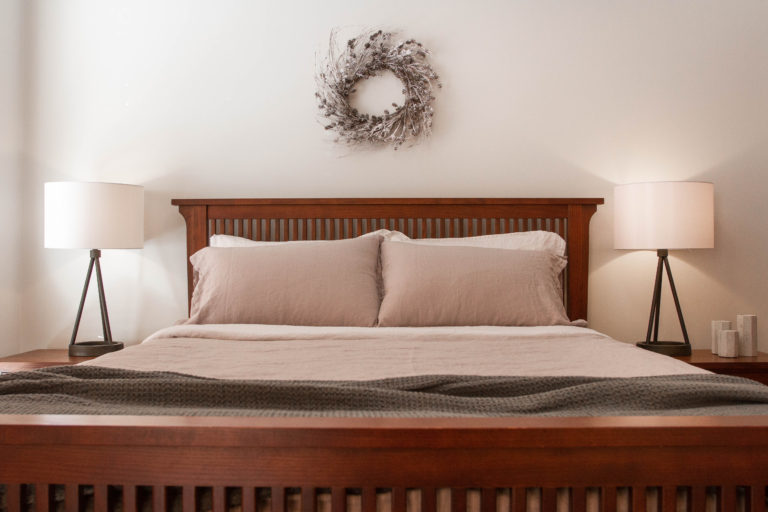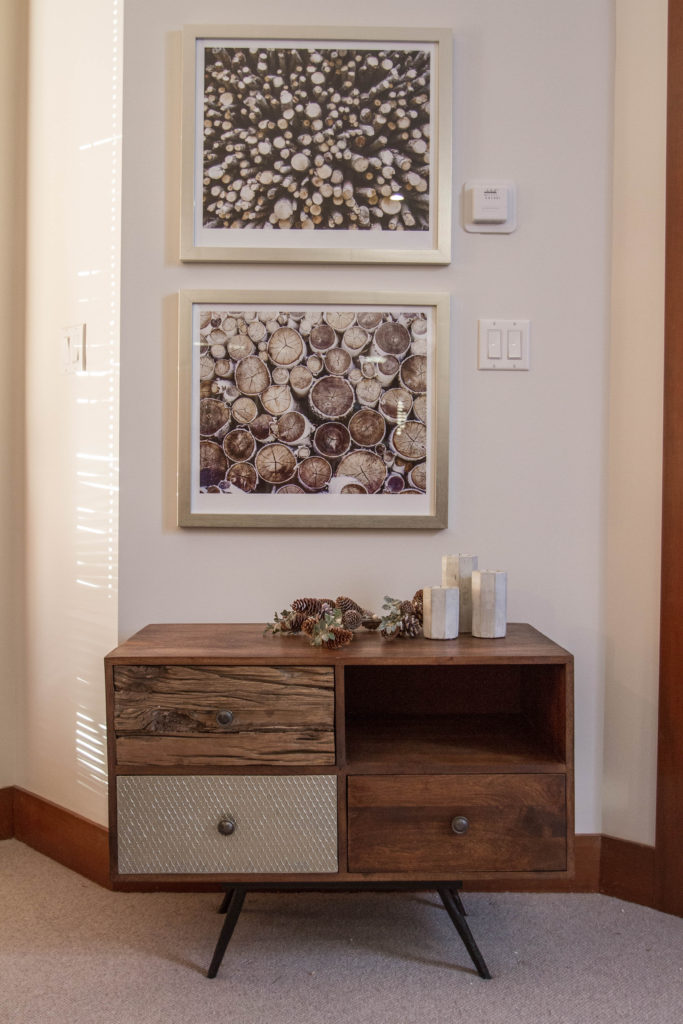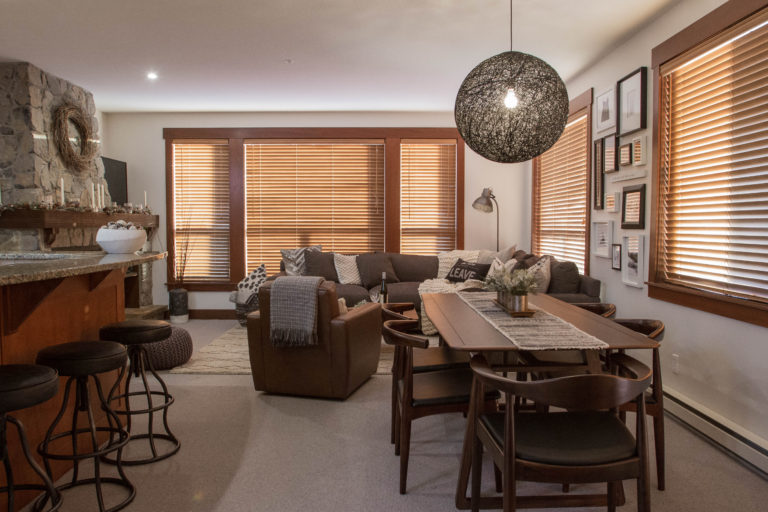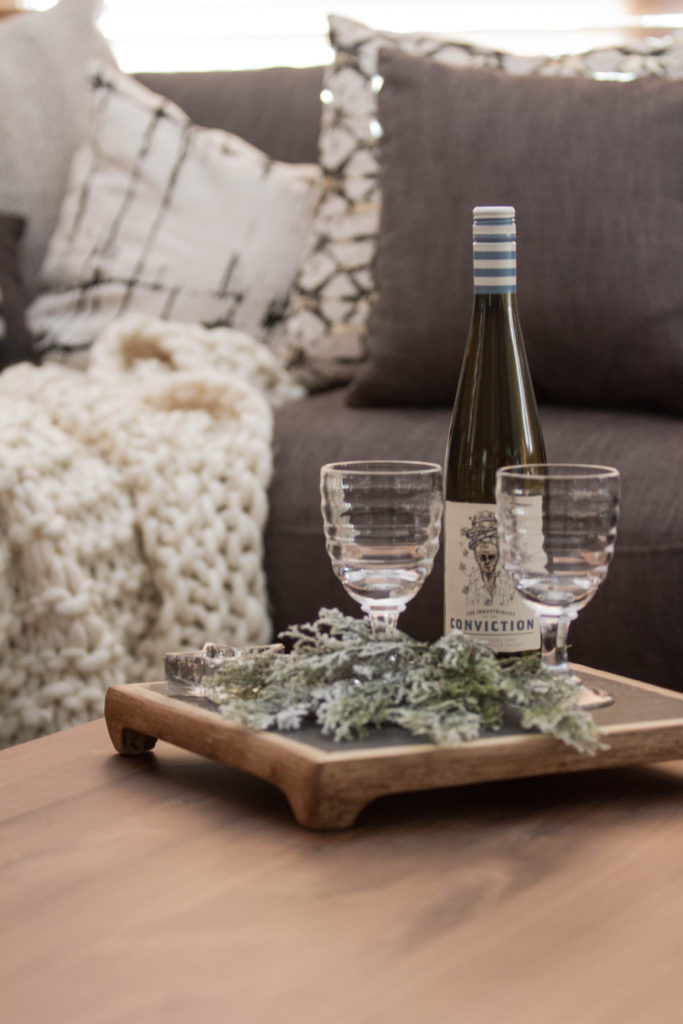 If you'd like help with refurnishing or redecorating, and you love our style and our pieces, get in touch with us!
Photos by Sproing Creative